CREDIT CARD STYLE PLASTIC BUSINESS CARDS EMBOSSED

PLASTIC EMBOSSED BUSINESS CARDS
Full Color Both Sides
Full Color Embossed Plastic Business Cards
30mil is credit card thickness. We also offer 20mil and 12mil.
All printing includes full color on both sides.

250

500

1000

2500

5000

30mil Plastic Business Cards
Plastic Card Experts specializes in high quality, low cost full color gold plastic business card printing.

Our Plastic Cards are always printed with
FULL COLOR on both BOTH SIDES on either thick 30mil (hard plastic card) or
thinner 12mil (business card thickness)
with rounded corners.



We offer many plastic card printing services to add to your order:

Plastic Gift Cards For Business
Magnetic Stripes
Barcode Cards
Embossed Names or Numbers (silver or gold)
Metallic Foil Stamping (silver, gold, and more)
Variable Data
Scratch Off Spots and Prizes or Promo Codes
Gold Plastic Business Cards
Transparent Plastic Business Cards
Matte Plastic Business Cards
Glossy Plastic Business Cards
Cheap Membership Cards
Credit Card Style Plastic Business Cards
Credit Card Looking Plastic Business Cards

YOUR CREDIT CARD STYLE PLASTIC BUSINESS CARD PRINTER
If you are looking to have a plastic business card that looks like a credit card style card, we can accomplish that look for you. The trick is to print them on 30mil PVC plastic, which is the exact thickness and material of credit cards. Also we add embossed names and numbering like a credit card. We can also make the layout to look very much like the positioning of elements on plastic credit card. We often make the credit card style phone number embossed as a nice added touch. On the back of a credit card style plastic card, we add a fake magstripe and small legal type to complete the look! It is a very cool looking card that gets lots of attention! Please request a FREE Design today, and we can show you how your credit card style plastic card will look today, just using your logo and name!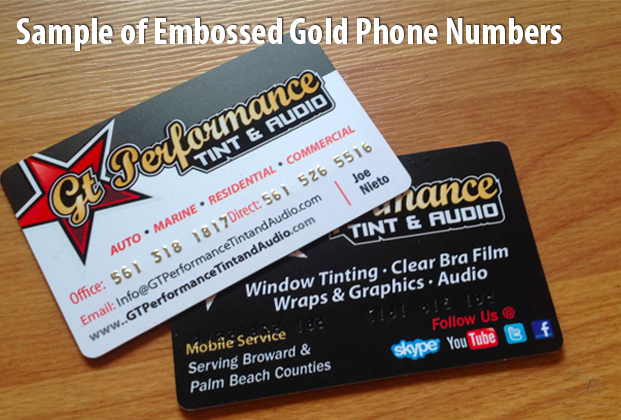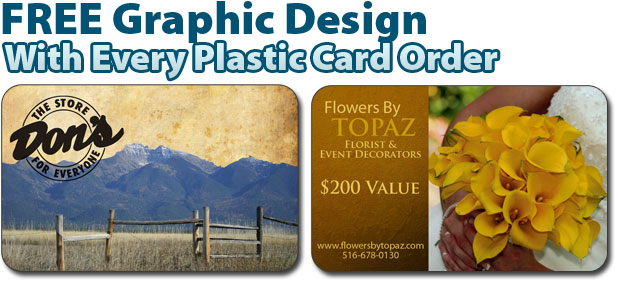 Having a professional designer start your
plastic business card design is easy...
Call us at 818-799-3934 or just email the design team directly at weprintplastic@yahoo.com with your request.
Types of Plastic Business Cards we offer

We offer a wide variety of plastic business cards... amongst our most popular are:

Standard Full Color Plastic Cards
Clear Plastic Cards
Frosted Plastic Cards
Matte Plastic Cards
SPOT UV Plastic Cards
Metallic Gold Plastic Cards
Metallic Silver Plastic Cards

Plastic business cards are an excellent choice for a more durable type of card. These days there are tons of cheap options for business cards... but a lot of these cheap full color cards, often tear, bend, wrinkle and damage easily because of the flimsy paper they are printed on. This is NEVER an issue with a high quality plastic business card!

Our 12mil cards, especially make a great alternative to traiditional paper cards. They are still thin, and very easily carried in a large quantity. The plastic cards are super shiny, and impressive to the eye and touch.

Your clients will also tend to hold onto a plastic business card longer than your typical paper card! Even more so if your plastic business card actually doubles as a plastic gift card, or has some type of promotion that your clients will value in the future!

30mil Plastic Business Cards are:

Full Color, Full Bleed on BOTH SIDES

PVC White Plastic
Rounded Corner Standard

Attractive
Affordable
Make Excellent Plastic Gift Cards
Make Excellent Plastic Business Cards

Product Specifications:
White Plastic card with a HIGH GLOSS finish. Round Corner comes standard with these cards. Thickness and Stock is same as GiftCards/Credit Cards.

Document Trim Size Document Trim Size

Standard
3.375x2.125"
85mm x 54mm
1113x 638 pixels


CMYK 4-color process print at 200 LSI.

Production Time: 8-10 Working Days *Stated production time is just an estimate. Additional options added to product may extend this time.